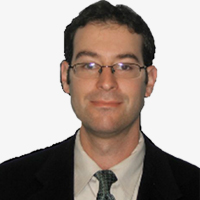 DIEGO I. KUPERSCHMIT, M.D.
Dr. Diego Kuperschmit joined the Gastroenterology Center of Northern Virginia in 2007. He focuses on all aspects of gastroenterology, from colon cancer screening and heartburn to pancreatic disease. He is recognized for his skill in advanced endoscopic procedures, including both endoscopic retrograde cholangiography (ERCP) and endoscopic ultrasound (EUS).
Dr. Kuperschmit completed his gastroenterology fellowship at the University of Medicine and Dentistry of New Jersey and an advanced endoscopic fellowship at Beth Israel Medical Center in NYC. He was lead author in a 2007 review of endoscopic ultrasound in the Journal of Surgical Oncology. Dr. Kuperschmit completed his Internal Medicine residency at the Albert Einstein College of Medicine at the Montfiore Hospital, where he received the Leo M. Davordoff award for clinical teaching. Dr. Kuperschmit graduated from Duke University and Howard University College of Medicine.
Dr. Kuperschmit has been recognized by his peers as a "Top Doctor" in the Washingtonian Magazine, Northern Virginia Magazine and Washington Checkbook, as well as the Super Doctors Rising Stars edition.
Dr. Kuperschmit was born in Argentina, grew up in Northern Virginia and graduated from Thomas Jefferson High School for Science and Technology. He is a native Spanish speaker and enjoys traveling with his family in his free time.